CREAMY SAUSAGE AND POTATO SOUP
June 4, 2015
Follow Networthy on Twitter
I love love love LOVE this soup recipe. You can pretty much substitute any meat (or no meat) and add your favorite veggies. You just boil everything to make a simple broth and add a butter, milk and flour mixture to turn it into a thick, creamy comfort food.
Makes 10 - 12 servings.
Ingredients
1 pound of sausage (spicy if you want a little kick)
1 bunch of celery
1 yellow onion
5 large red potatoes
10 cups of water
6 tablespoons chicken bouillon
15 tablespoons butter
15 tablespoons all-purpose flour
6 cups of milk
Salt and pepper
Directions
Wash the potatoes and celery, and dice both into roughly bite-size pieces.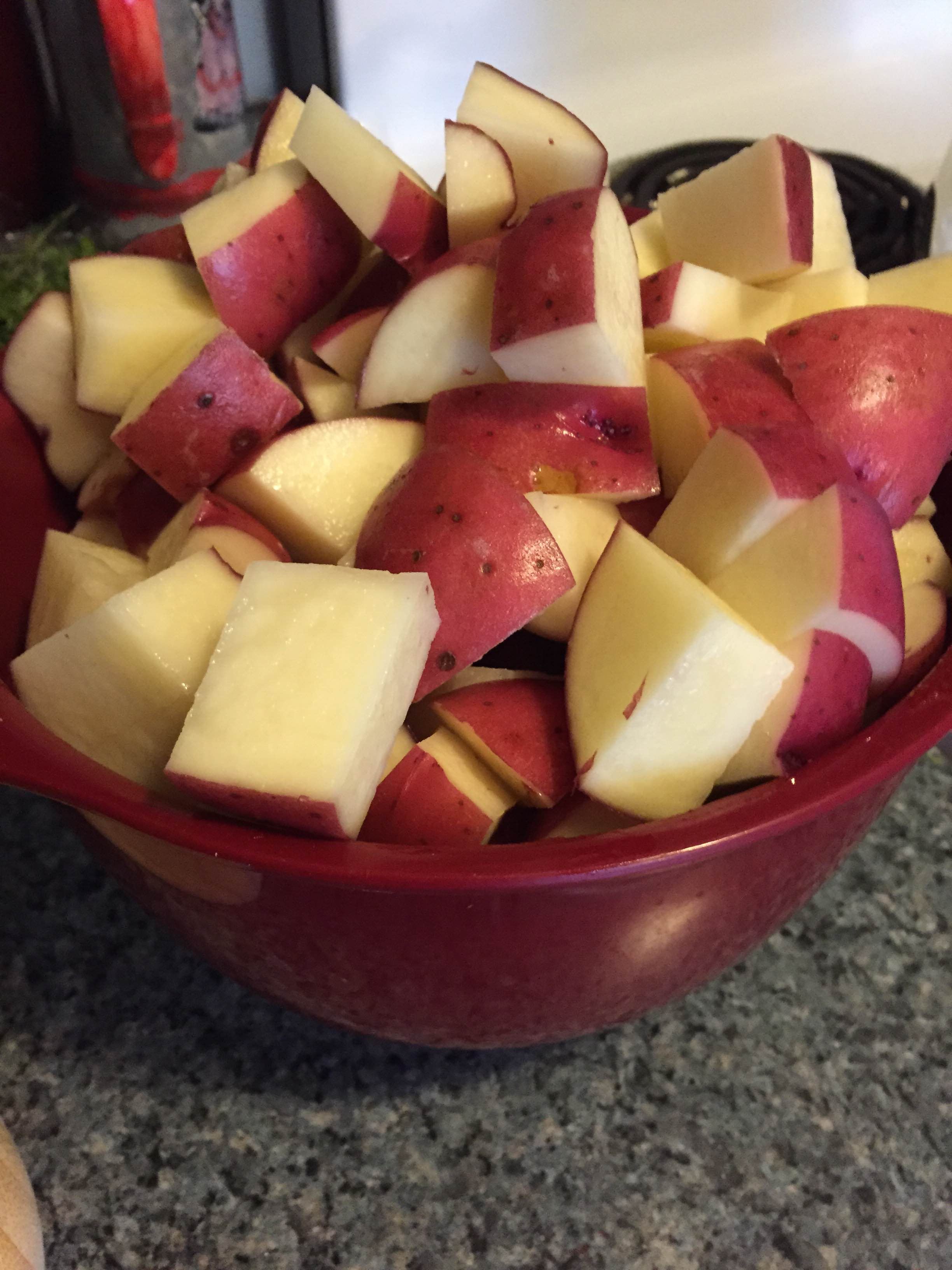 Use a set of kitchen scissors to chop the sausage into bite-size chunks. (I find this much easier than cutting sausage with a knife.) Add to a very large stock pot and cook over medium-high heat until thoroughly browned. It's fine if some of the sausage sticks to the bottom of the pan and crisps up.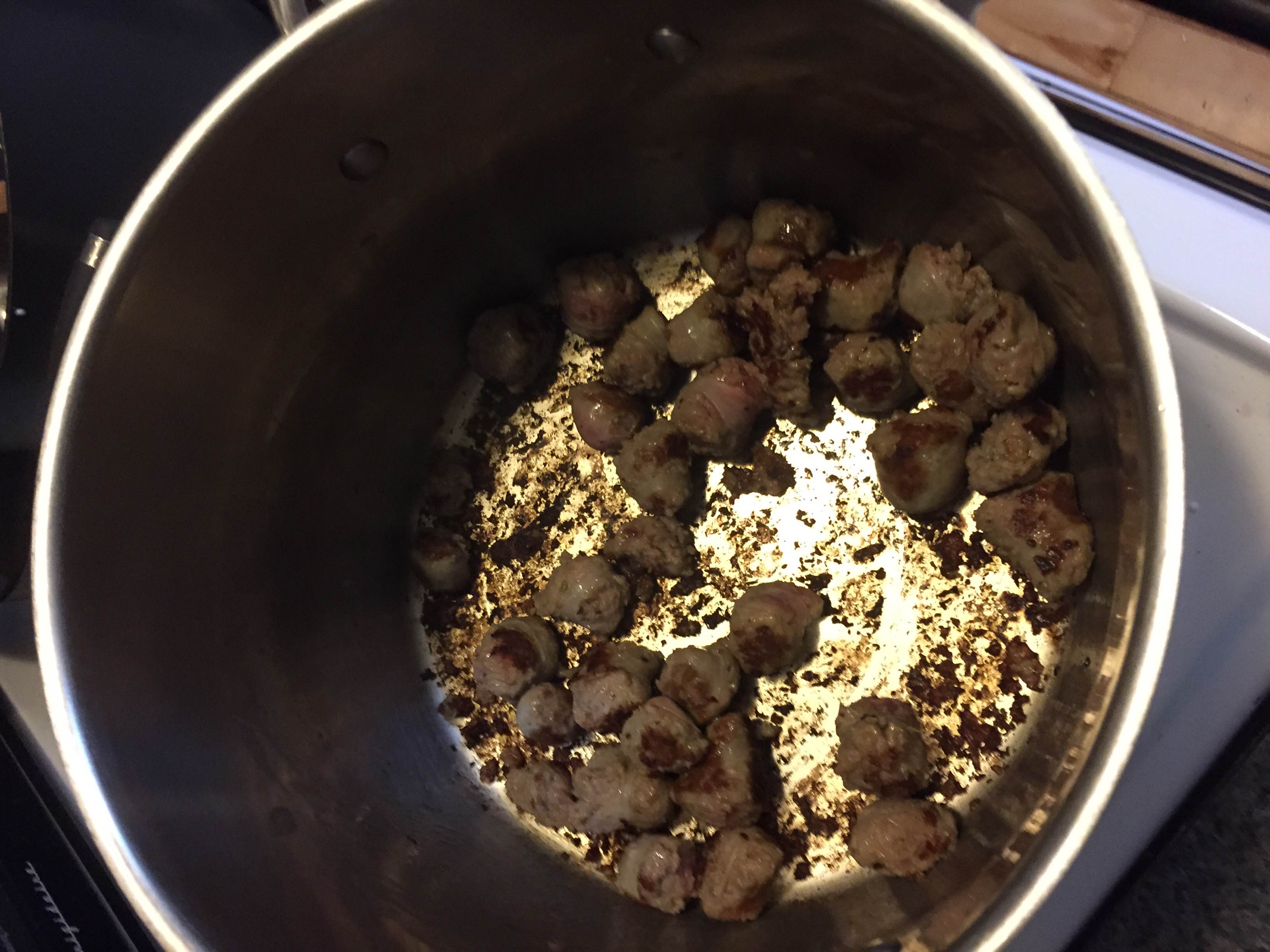 Dice the onion. Once the sausage is browned, add the onion to the pot. While it cooks, use a wooden spatula to scrape up some of the browned bits from the bottom of the pan.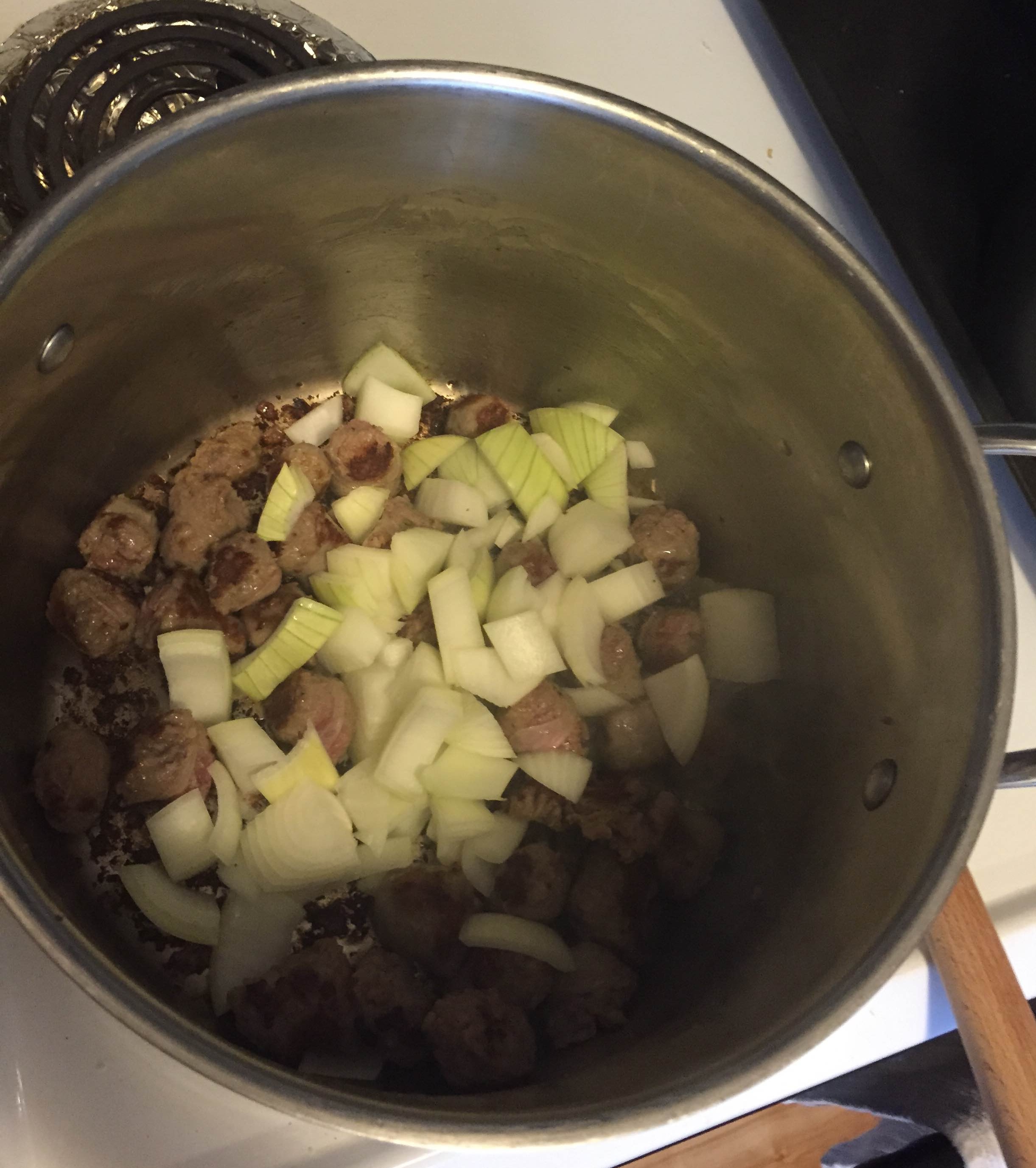 Add the potatoes and celery to the pot and add the water. The water should just cover the ingredients. Bring the mixture to a boil.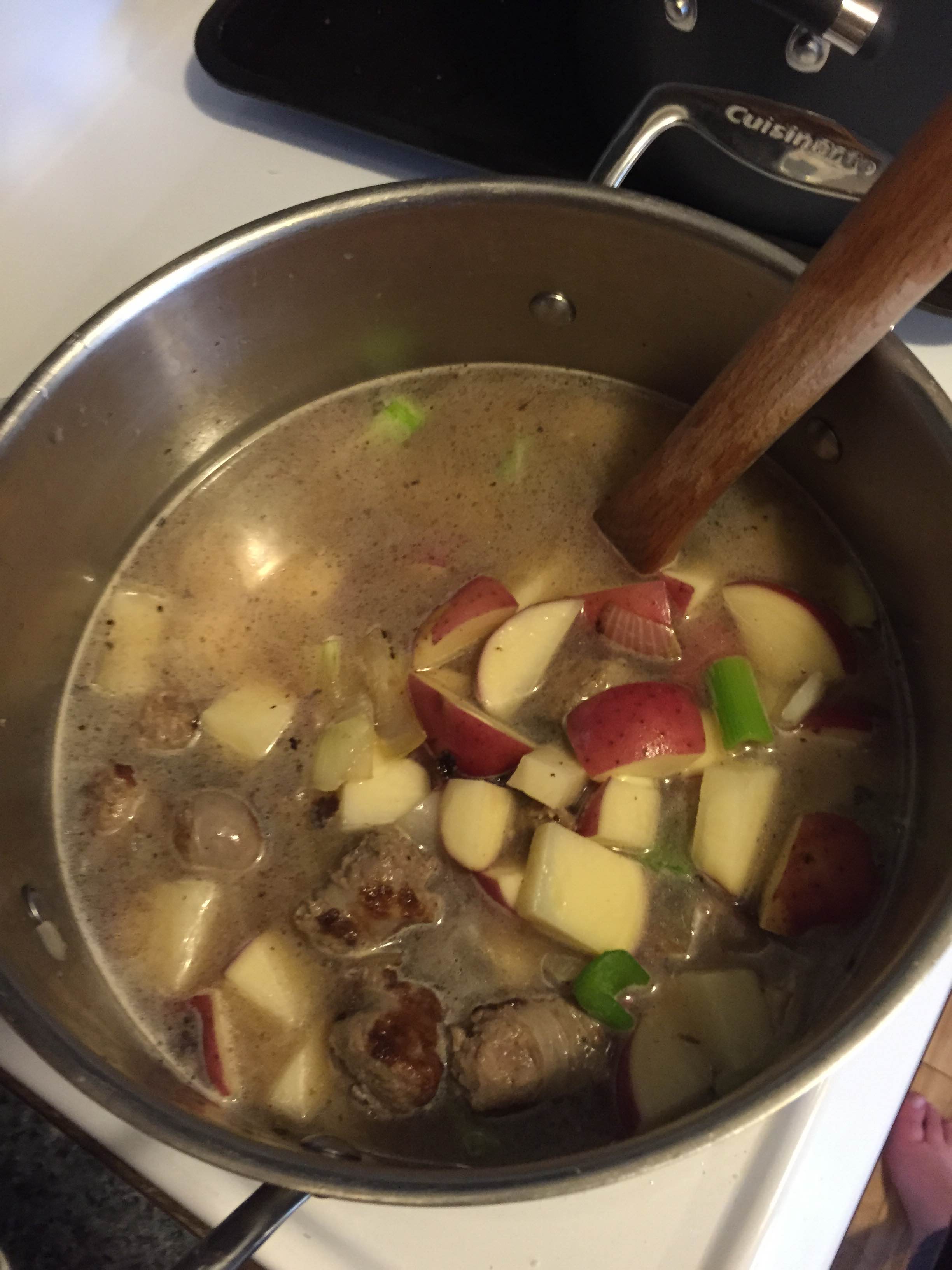 Once boiling, add the bouillon to the mixture. I'm a huge fan of Better Than Bouillon paste. Also add salt and pepper to taste.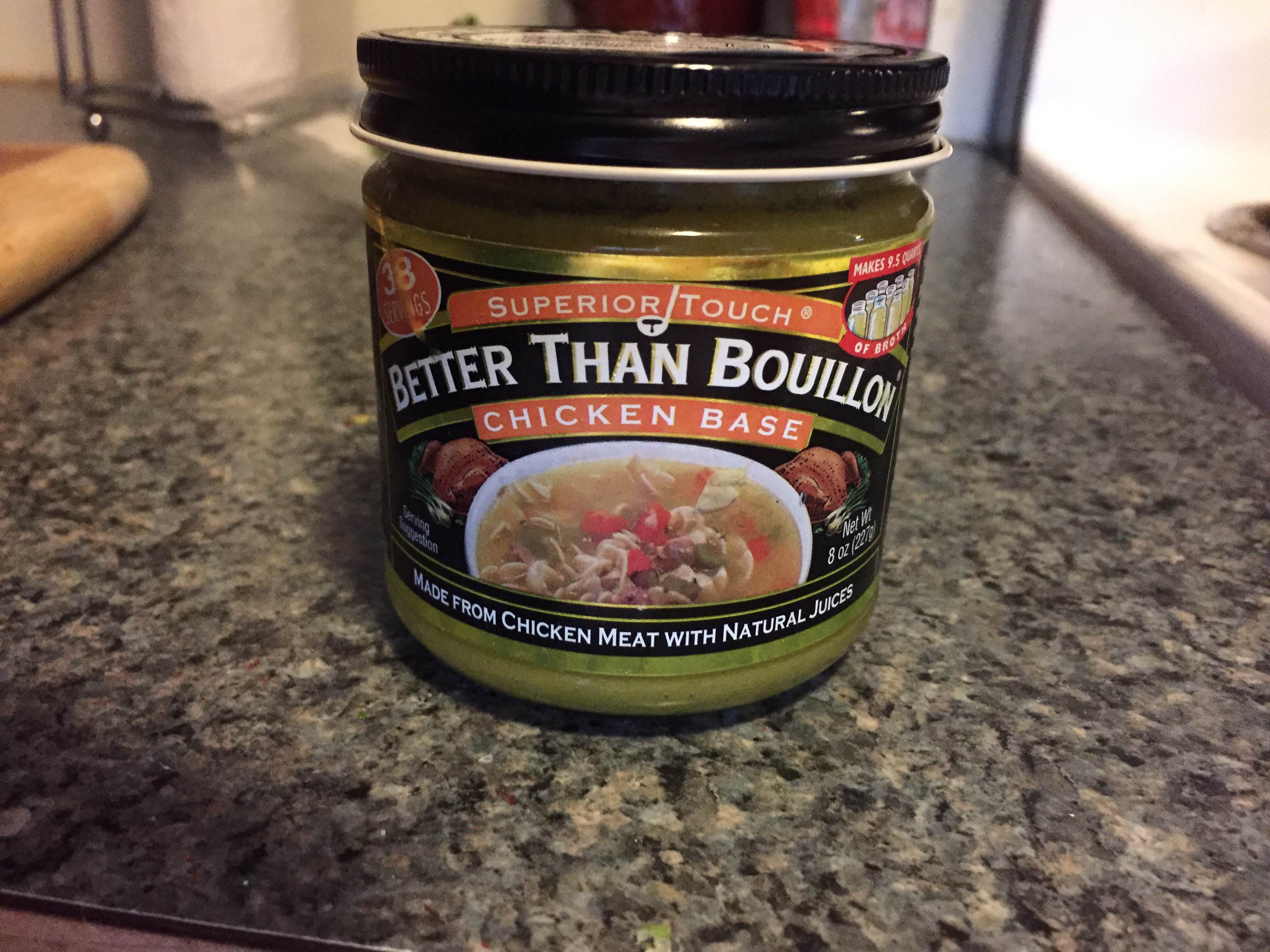 Lower the heat under the pot to medium, and let simmer for at least 15 minutes. While the soup simmers, melt the butter in a medium saucepot over medium-low heat. Add the flour one tablespoon at a time, whisking thoroughly as you go so as not to form clumps. Slowly whisk in milk. Continue stirring over medium-low heat until thick, 4 to 5 minutes.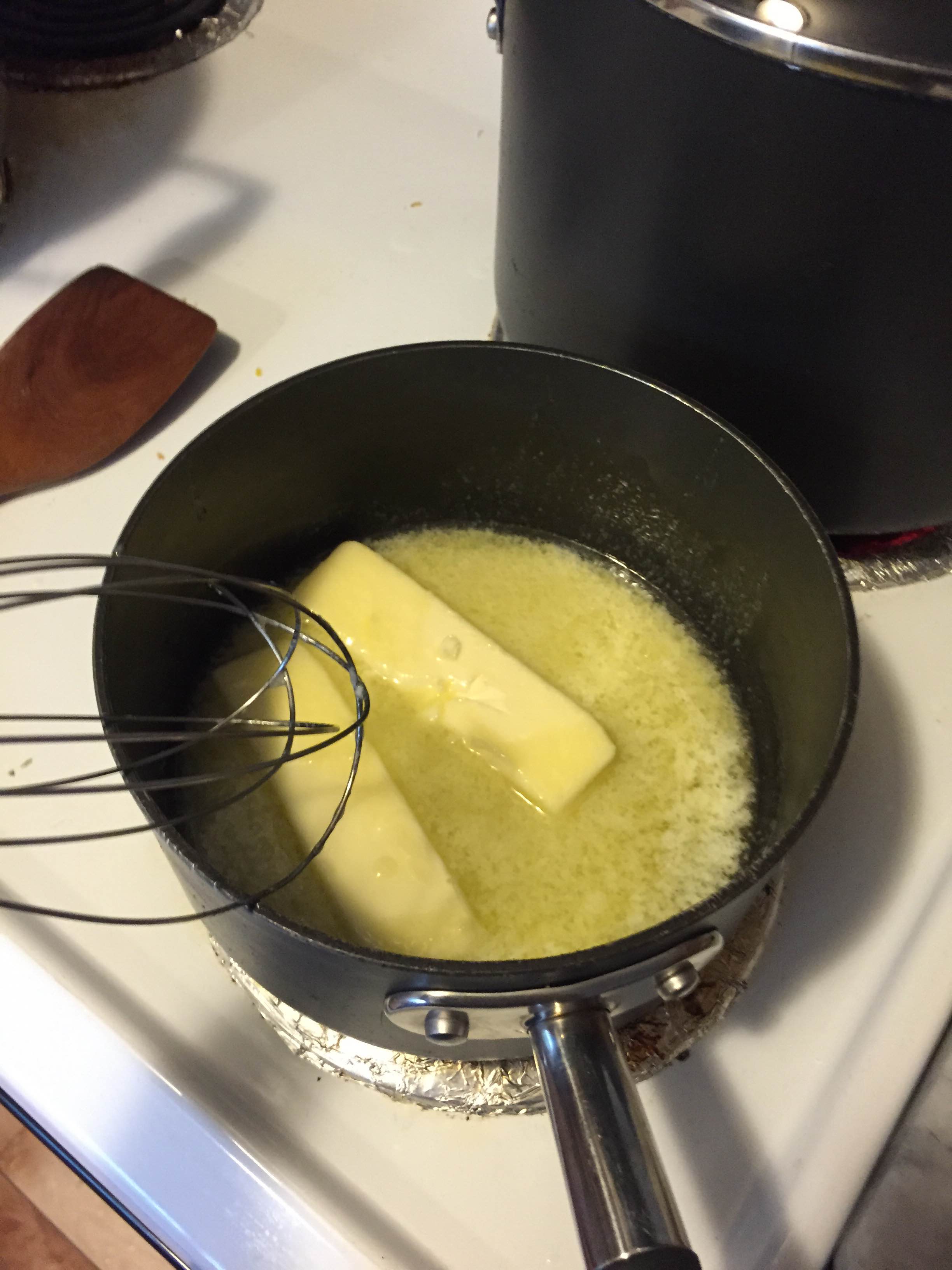 Add the butter mixture to the soup and mix until well blended.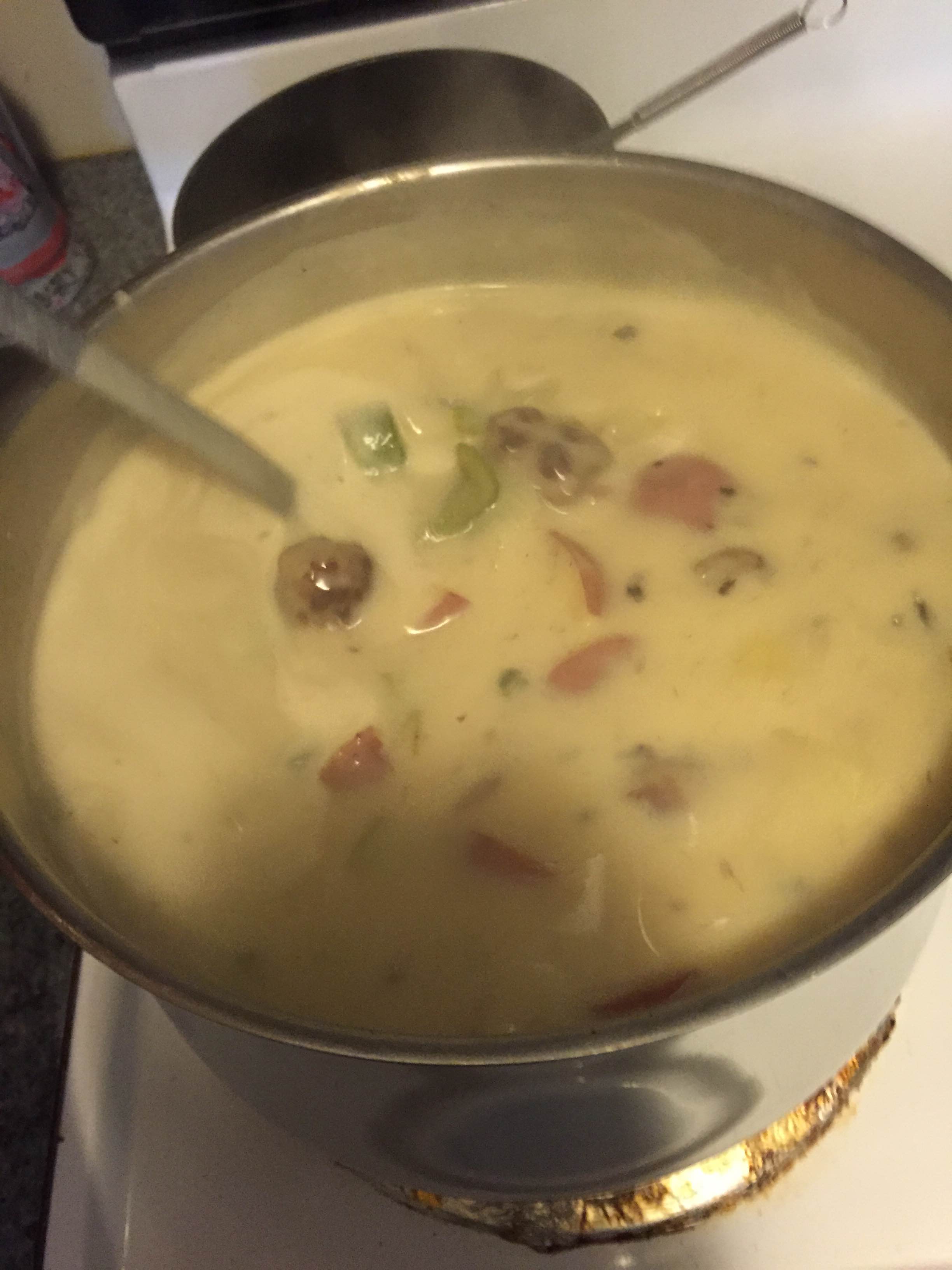 You can let the soup simmer for a while, or serve immediately. This makes a lot of soup, so you can also set some aside for freezing.
Serve with rolls or a salad. This hearty dish will keep you full and happy all day long!