THE BEST TIME I ALMOST BOUGHT A HOUSE IN A WEEKEND AND THEN DIDN'T
August 5, 2015
Follow Networthy on Twitter
I've had an insane effing week, you guys. Five days ago, I had no plans whatsoever to buy a house. Four days ago I was scrambling to buy one. And then today I'm back to being a happy renter with no plans to move.
Yeah, let me start at the beginning.
My husband and I have talked for years about how we want our first home purchase to be a multi-unit building. We would live in one unit and rent out the other(s). Then after a couple years, we'd move out and rent all of the units out, while we move on to the single family home of our dreams. There's a ton of reasons why this makes sense to us.
Buying a home just for yourself is a bad investment. Homeownership on its own is a great lifestyle, but for the most part homes are a poor investment, meaning something that makes you more money than it takes. Mortgage interest, insurance, taxes, and repairs and maintenance eat away at the one lonely financial benefit of building home equity. A ton of writers have talked about why buying a home is great if you truly enjoy owning a home, but not so great if you're trying to build wealth. Here are some great examples:
But you can use real estate as an investment. The only ways to truly use real estate as an investment are to buy cheap properties, fix them up and then sell them at a profit (fix and flip), or own properties which you rent out to others at a higher number than the amount you spend on those fees and costs (buy and hold). If you do the rental thing right, you can have multiple properties each generating hundreds or thousands of dollars per month, well into your retirement years. Now that's a true investment.
Investment loans are hard to get, but primary residence loans are easy. Through a program like the USDA rural development loan or the FHA first-time homebuyer loan, you can make a down payment of only 2 or 3 percent on a home that you plan to live in, including multi-unit buildings. Whereas with straight-up investment properties, you will almost certainly have to put down 20% or more. And on top of that, there are a lot of incentives for first-time homebuyers that make it even easier to put in minimal cash and still begin reaping the rents. This means huge cash-on-cash return for you.
You can keep a close eye on the property. If your tenants are blasting rock music or smoking in the apartment, you'll be the first to know.
Reduced cost of living. We would get to live cheaply during our years in the house since the rental units would cover all or most of the mortgage. This would give us the chance to do some heavy-duty saving and prepare the kind of down payment we'd need to purchase a second property.
Your risk is mitigated. If you invest in a single family rental, you may make money when it's rented, but when it's vacant you lose your entire income stream. When you have a multi-family property, one vacant unit doesn't kill your whole profit.
If you want to look into doing this for yourself, here's a great article about starting out with multi-families from one of my favorite real estate investment writers.
Ok, now back to my actual story.
Knowing that my husband and I are interested in this path, I set up alerts on a real estate website so that it would tell me any time a multi-family home went up for sale in my area. I have been watching those alerts for over a year as they trickled into my inbox. One house would be gorgeous, but would cost too much to ever provide cash flow at current rents. One would be a great price, but obviously a dump. One would be the right price, with the right features… in a horrible location that would force my husband and I into ridiculous commutes.
And then Friday morning I saw this baby: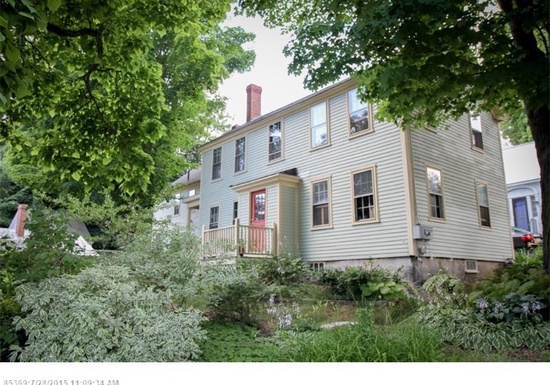 Gorgeous, right?
This house is a three bedroom, two bath historic colonial with a one bedroom, one bath apartment on the side with a private entrance. The apartment has totally separate utilities and is currently rented out to a tenant who would like to stay. It has natural gas heat, a new roof, and a beautifully landscaped yard. It's in one of the best neighborhoods in the town where both my husband and I went to high school, and is walking distance from his work. All for under $200,000.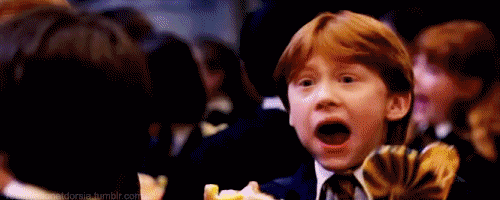 Yeah, I flipped the fuck out. I sent the listing to my husband via Twitter DM along with a message that was just a bunch of exclamation points. Because I am a millennial. He loved it too. And after work I drove past to see if the outside looked like the photos. It did. So I called the number on the sign and scheduled a showing for the very next day.
Now, let me be clear. We did not have a realtor. We had never looked into getting a mortgage. We had never looked at a house before. This was 100% spontaneous whim.
We did the walkthrough and the house was in rougher shape than it looked in the photos. A lot of the drywall was in poor shape, the kitchen was horribly designed, the carpets were worn through, and while some rooms had been renovated with wood floors and nice lighting, others had been done with cheap, ugly laminate and jerry rigged lamps attached to the ceiling with clips.
But both my husband and I grew up in antique homes which our parents renovated beautifully. We know that cosmetic issues are easy to fix and even desirable in a home purchase. They drive the price down while not affecting the livability or safety of the home. And the house also had charm. Exposed wooden beams, brick chimneys, molded grates, fully grown trees. With a new roof and furnace, we felt like the place was worth going after.
So in a single day, I found a realtor, pre-qualified us for a mortgage, got a quote for home insurance, started pricing out the renovation, and scheduled a second walkthrough which all of the aforementioned home-renovating parents would join. Yeah, I know, I'm completely fucking insane.
I'm going to do a follow up post about that mortgage pre-qualification because that deserves its own focus. But for now let's talk about how this fell apart.
We brought in the parents, and they agreed that the location was excellent, the landscaping and trees were beautiful, and that the home had real soul.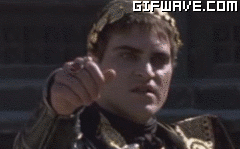 They also did exactly what we asked them to do: they scared the living shit out of us by explaining what we'd be getting into if we tried to renovate this place. They spotted dry rot in the foundation beams, water in the basement, and totally horrifying mish-mashes of wiring coming out of the fuse box. Seriously, some of the wiring was the old kind that's only insulated with cloth! They found water damage in the apartment, probable lead paint in a hallway, and pointed out the serious lack of upstairs closets.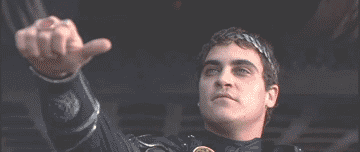 This is just way, way too much for us to take on. We can handle cosmetic renovations, but the electrical in particular just sounds like too much of a liability to take on — especially if we were renting this place out to another family.
It was a letdown. We'd already been picturing which rooms our furniture would look best in. And we'd been amped up for three days, scrambling to arrange our lives so that we could make this happen. And it was all a big anti-climax. But our only loss is a few hours of time and $26 for the mortgage application. And the parents treated the whole group to dinner and two big pitchers of margaritas. So honestly we couldn't get too upset.
I emailed our brand new realtor and told him that it was nice meeting him, and we'd be in touch the next time something interesting hit the market. Life is crazy. From Friday to Tuesday we'd gone from 0 to 100 and back to 0 so fast, it made my head spin. Although maybe that was just the effects of the margaritas...