HOW I MADE NEARLY $1,000 ON CRAIGSLIST GIGS THIS SUMMER
October 3, 2015
Follow Networthy on Twitter
In one of my first posts,I gave this advice:
"Get a job. And if you can't get a job, get a gig… If you're having trouble finding work that uses your degree, be flexible. If you're able bodied, you can wait tables, do yard work, shovel driveways, load moving vans, babysit, work as a brand ambassador... If you need a less physically-demanding job you can offer to help people sell items on eBay for a commission, or work as a mentor, or (lol) blog! You never know who you might meet, or who might be able to act as a reference for you later on. Meanwhile, keep hunting on Indeed, Craigslist and in the newspaper (yes, they still exist)."
It's all well and good for me to give this advice, but it's way better (and more interesting for you) if I walk the walk and don't just talk the talk. (Blog the blog?)
I do have a really great full time job as a marketer, and my work and my life are demanding enough that I can't take on a true part-time job. So instead, I've learned how to find short-term gigs and side hustles, and they've been by turns weird, boring, hilarious, and fascinating. And they show just how many weird and wonderful ways there are to raise your income!
Gigs I Have Worked: A History
Party Assistant, Server and Bartender: $25 per hour for five hours
The first job I took on this summer was working for a woman who was hosting an anniversary party for fifty people in her home. She wanted to actually be able to enjoy the party and not spend the whole time cooking, serving and cleaning up, so she hired a private chef, and put out an ad looking for someone with waitressing experience. I answered because I waitressed all through high school, and got the job. I set up tables, served appetizers, opened and served wine and beer, refilled ice in coolers, cleaned up dirty plates and glasses and helped the chef with prep work. It was a fun afternoon and great exercise. I was paid $125 in cash at the end of the party.
Brand Ambassador for Moxie Soda: $25 per hour for seven hours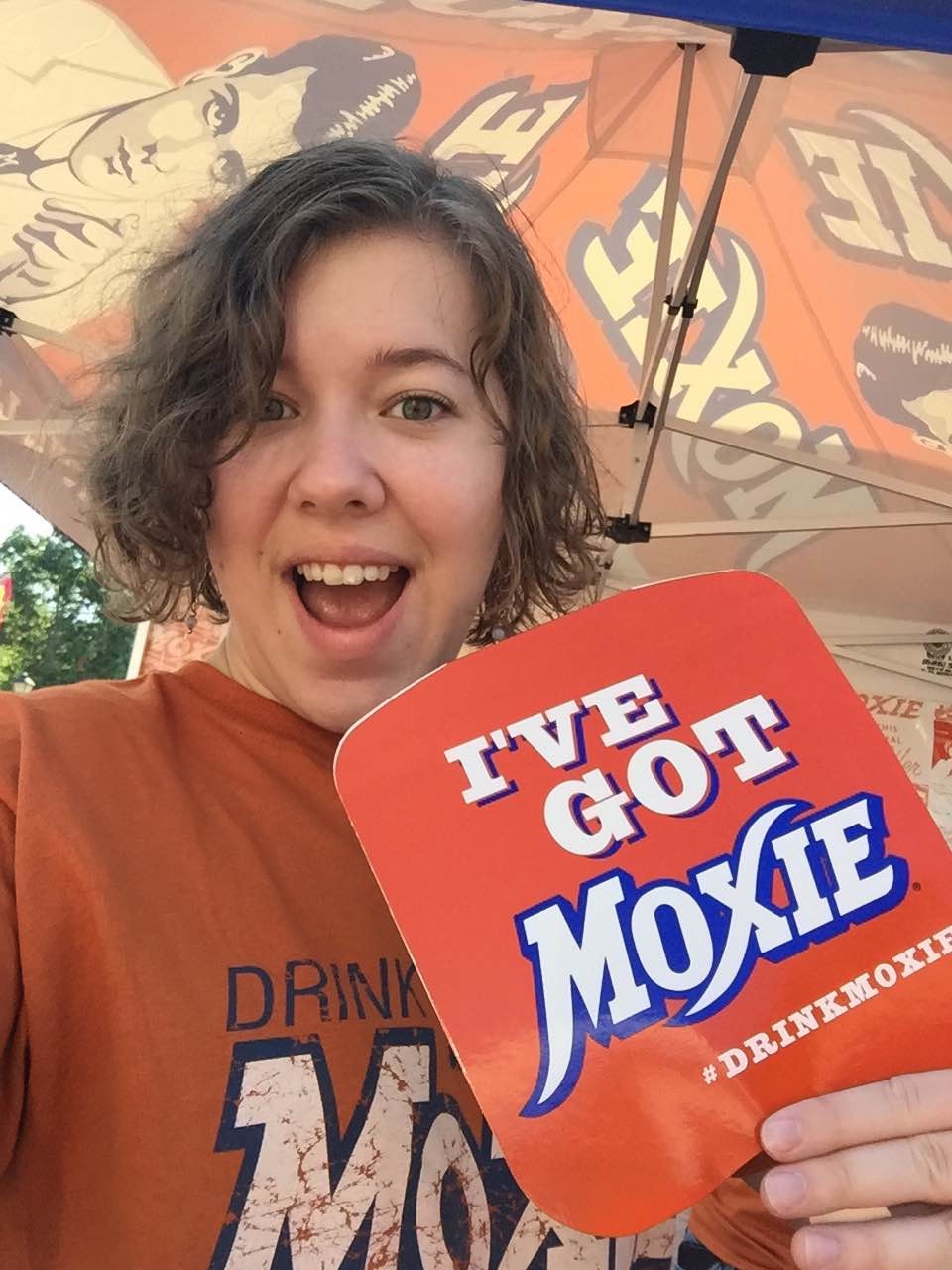 I'd heard about brand ambassador work but never looked into it for myself. Basically, a company wants to have a presence at an event like a trade show, festival or community get-together. Rather than ship out their own salaried employees to wherever the event is, they hire locals to show up and represent the brand. You pretty much just have to be outgoing and fit into their target audience demographic (some places want a specific age group, gender or background).
I live in Maine, and for those who may not know, we have our own state soda called Moxie. Moxie is a controversially flavored drink -- it's slightly bitter, slightly herbal, definitely not for everybody. But for people who love it, they really love it. So every year they come from all over the US to gather in Lisbon Falls, Maine and celebrate the soda.
I worked as a brand ambassador for Moxie soda itself, handing out swag, getting people to take pictures in a Moxie photobooth, and even interviewing festival attendees about what it means to have moxie. It was a blast. At the end of the day I was paid $175 in cash.
Casino Mystery Shopper: $75 fee plus a free dinner, for four hours
This was the second-weirdest job I've done this year, which is saying something. "Mystery shopping" is a job where you are hired to go into a store, restaurant, etc. and pretend to be a customer. Secretly, you're evaluating everyone and everything in the place. Did the cashier greet me with a smile? Were the floors clean? How long did it take for food to arrive? Were the shelves well stocked? Then you send in a report to the managers of the company telling them how well things are run. It's part spying, part improv, and part having a great excuse for being really judgmental.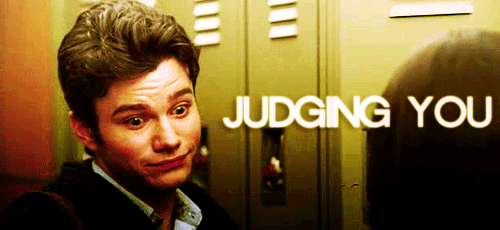 I got hired by this really weird company that specifically arranges mystery shopping for casinos all over the country. They needed me to go to the location, eat at the restaurant, order drinks, play slots, play table games, go to the snack bar, and ask for help from slot attendants, security guards, the cage boss, everybody. It was a ton of work. You have to get everyone's name -- a report without a name won't be accepted, so you have to be all "Oh thank you -- sorry, what was your name? Brittany? Thank you, Brittany."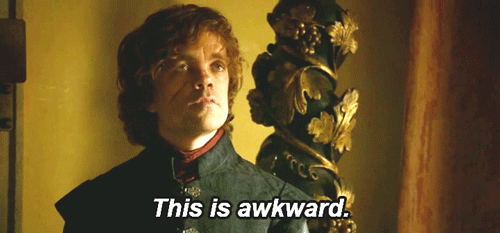 And you have to keep coming up with new reasons to ask for help. You also have to pretend to be texting the whole time. You text yourself notes on everything that's happening so that you have time stamped records of everything. After you turn in the report, the casino managers find you on the security cameras and track everything to make sure that you really did interact with everyone you say you did, so the notes have to be exact.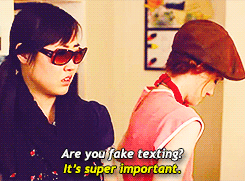 I wasn't allowed to keep any of my winnings (because technically I was an employee of the casino) which I was fine with… except that of course, just because I couldn't keep it, I ended up on this massive winning streak at blackjack. I was making crazier and crazier bets and every time my chips grew! Finally I just had to get up and leave, go to the roulette table, bet it all on 14 and pretend to look disappointed when I lost.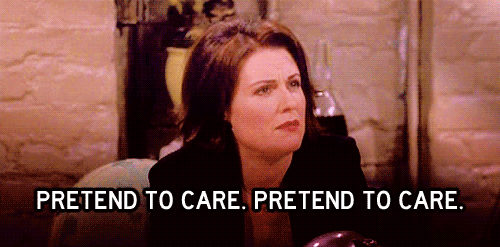 I was invited to do this on a monthly schedule by the mystery shopper company but it was way too much work and stress for just $75. Great story though!
Trade Show Registration: $75 fee, for four hours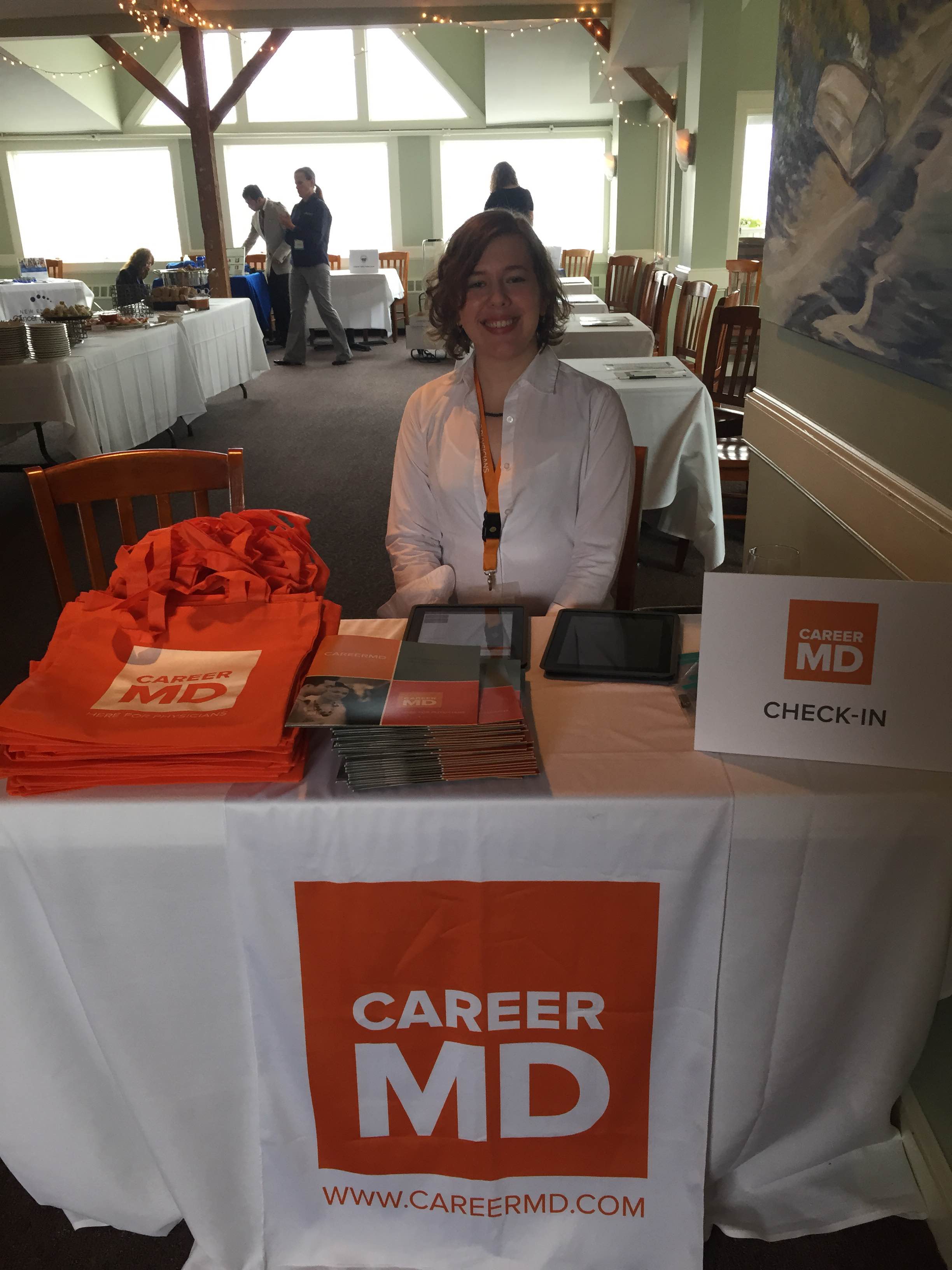 This job was by far the easiest money I made this summer. Career MD, a medical career resource, was holding a job fair in my area. They just needed someone to sit at a table, hand out brochures and answer questions. The woman who ran the event just said, "Feel free to eat, have a glass of wine, whatever. And if you want to play on your phone, that's fine." Seriously.
So I got paid $75 to sit at a table for four hours drinking wine and playing Jetpack Joyride. No one had any questions and I was very bored.
Bumblebee: $30 an hour for 6.5 hours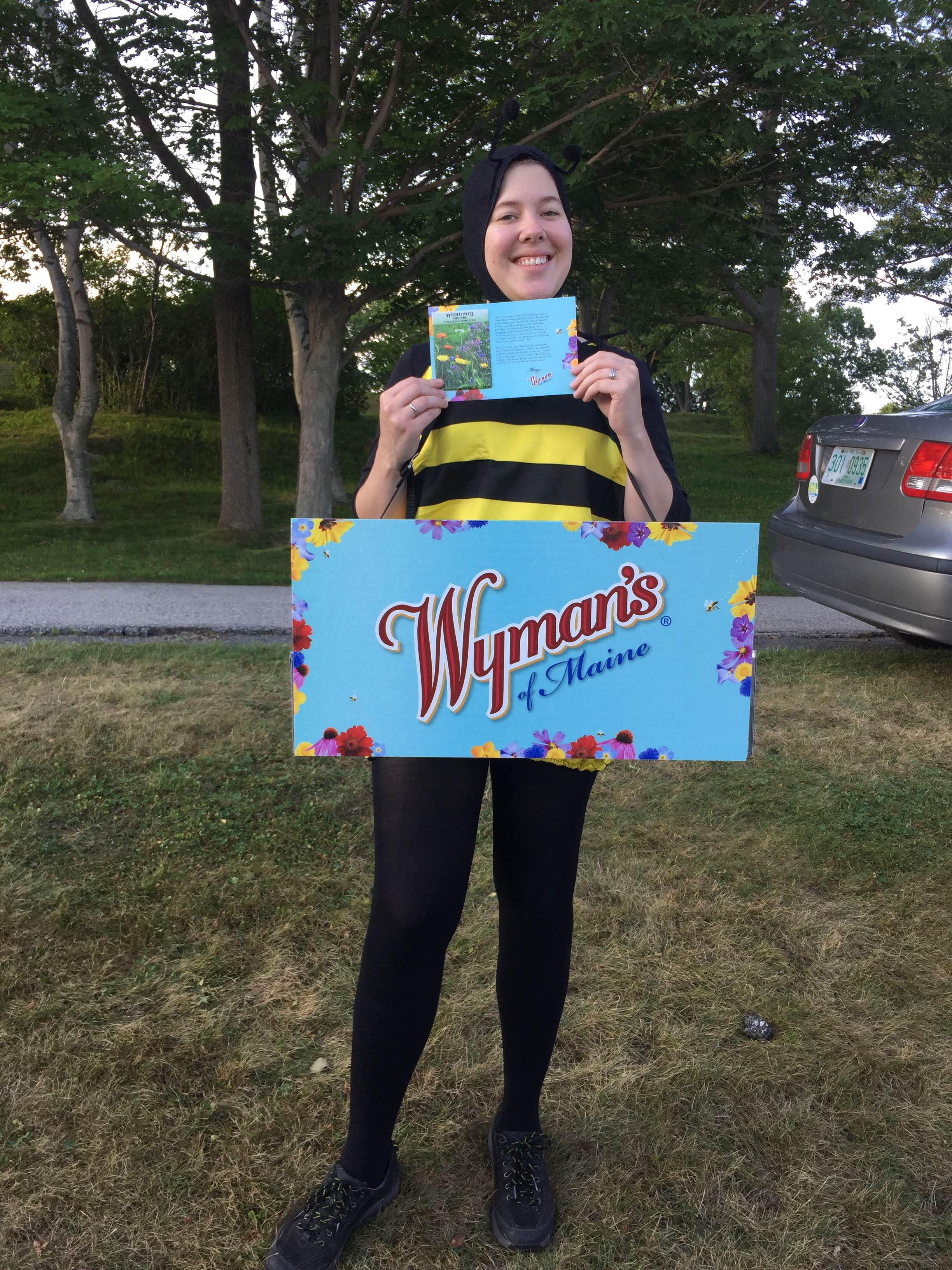 Now this was by far the weirdest job I did this summer. A local frozen fruit company, Wyman's of Maine, wanted to do a sort of guerrilla marketing / flash mob type thing at a local marathon. They hired 10 young women (including me and my sister!) to dress up in cheap, horrible bumblebee costumes, including a bonnet with pipe cleaner antennae, and hand out flower seeds. The message was "Without bees, there wouldn't be berries! Wyman's of Maine asks you to plant wildflowers to help save the bees!" We had to stay together so that we would always be a "swarm."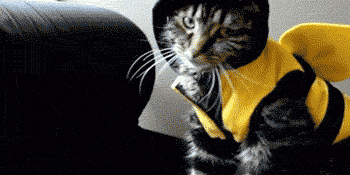 The costume was insanely uncomfortable, it was 90 degrees out, I got a lot of questions about whether we were generating enough "buzz" for the brand (ha ha), and honestly the whole experience was surreal. This was the job where I discovered just how much I'm willing to do for $30 an hour…
It was really fun to have my sister do it with me though. :-)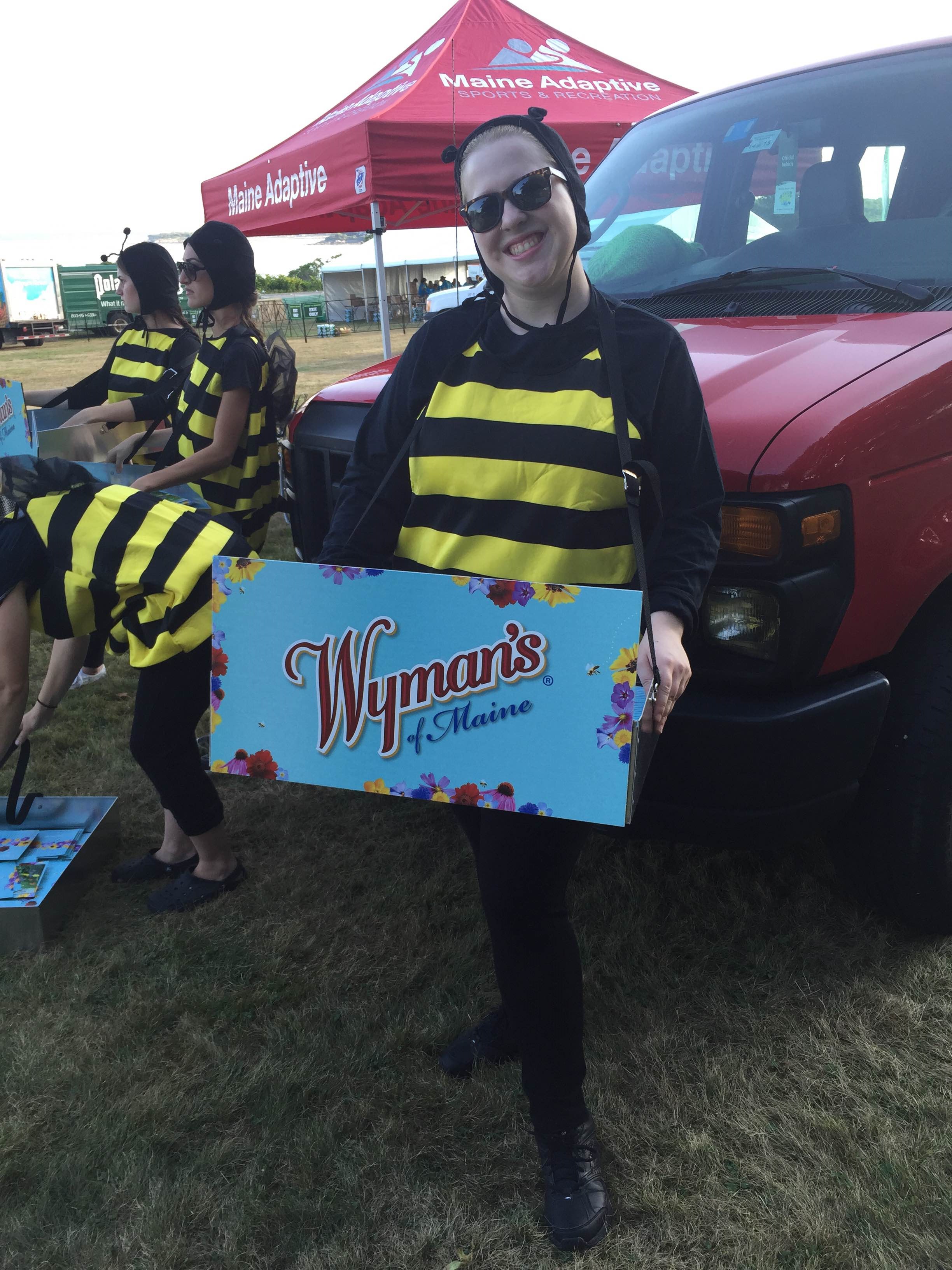 Brand Ambassador for L'Oreal: $20 per hour for 3 hours
I really enjoy brand ambassador work, for the most part. It pays well, and it mostly just asks that you be cheerful and engaging for a few hours. On this job, L'Oreal haircare was doing a back-to-school promotion. I wandered the cosmetics section at a local Walmart handing out samples of shampoo and conditioner and coupons for hair products. Easy work, easy money.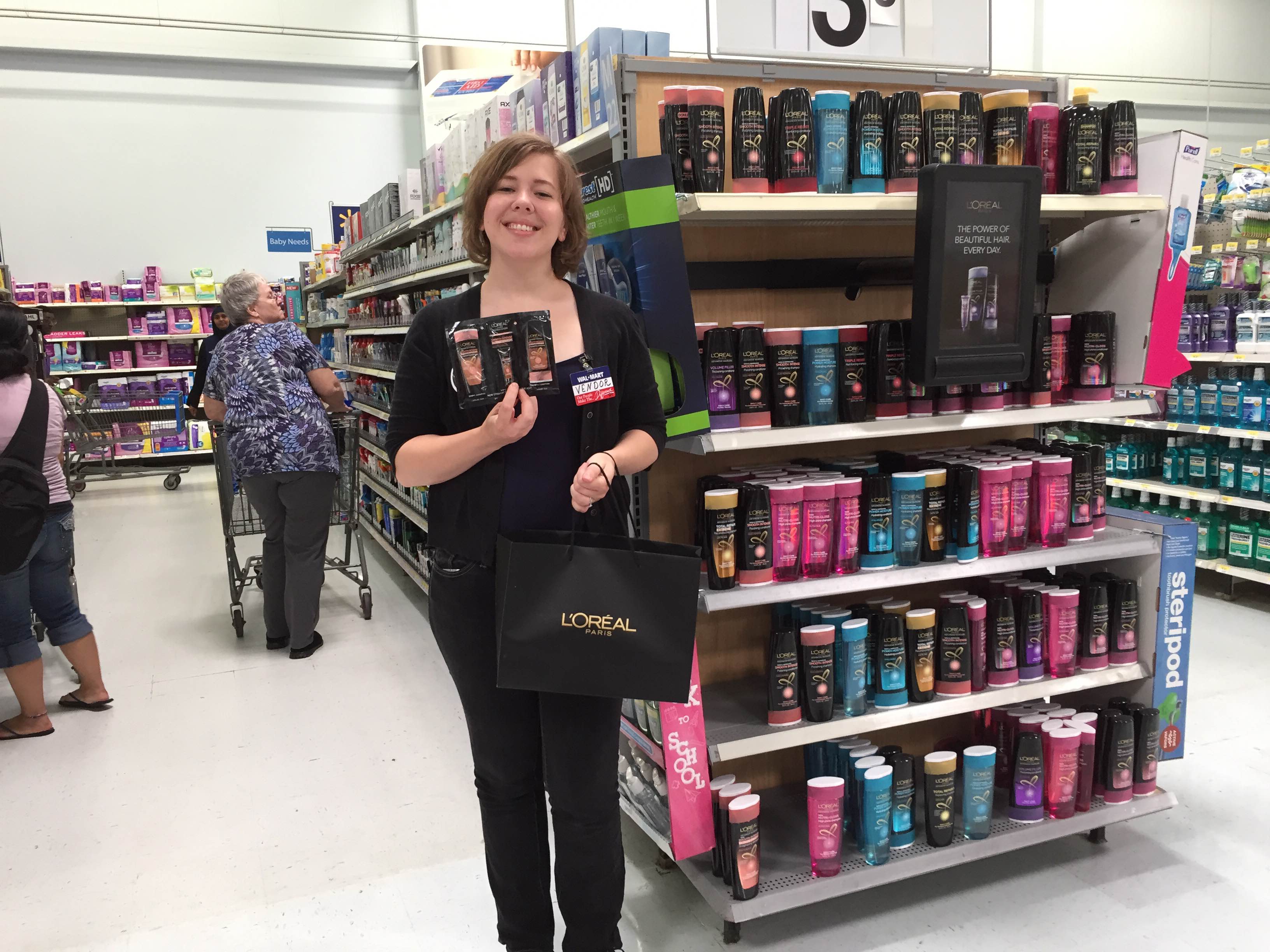 Small Mystery Shopping Gigs: Pay varies
While the casino gig was overwhelming, I discovered that I really like mystery shopping as a general kind of work.
I signed up with a program called Marketforce and now I am part of a database that alerts me when companies in my area are hoping to be mystery shopped. I've done AT&T, Five Guys, Subway, and more. The pay is usually a fee of five to ten dollars, and then a reimbursement for what you spend in the store up to a certain amount. The AT&T gig just needed me to go in and ask about data plans. It took six minutes and I was paid $12. That works out to an hourly rate of $120 per hour. The Five Guys and Subway jobs basically worked out to a free meal.
You're not exactly going to become a millionaire on this work, so I only take jobs that are on my commute, or which are at restaurants I like to eat at anyway. It's a fun way to make a couple bucks if you only have a few spare minutes!
Into the Future
I've now gotten into the habit of checking Craigslist and Marketforce every day or two to check for new work. And it looks like I might have a more regular gig lined up! A natural home goods company in my area is looking for someone be a brand ambassador for them and do grocery store demos 2 - 4 hours a week for the next six months. I never would have found work like that if I hadn't been open to these strange and wonderful gigs. They've all been great experience!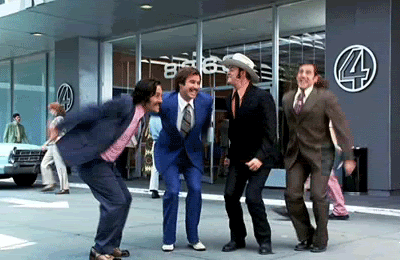 Appendix 1: Determining Your Worth
If you're going to look for a side hustle, you need to decide how you value your time. This will help narrow down the field when you're looking at jobs. And don't be afraid to set your personal rate pretty high. The key here is burnout -- gigs are often either physically demanding, boring, or at the very least, not exactly what you would usually do for fun on a Saturday. You need to know going in that you're going to get paid enough to make the effort worth it. At least for my purposes, I decided that I value my time as being worth $25 an hour. Occasionally I've taken jobs that paid less, but only if they seemed like enjoyable or easy work.
Appendix 2: Step by Step Instructions for Scoring Gigs on Craiglist
On either the Craigslist website or the mobile app, go to the section labeled "Gigs" and then filter to only have to see posts that are "for pay." Then browse all.

Ignore all the porn. I mean, unless you're looking to make a career for yourself in the adult entertainment industry! No judgment. I hear it pays well. But otherwise, just skip past the "party girls," "free spirited females," "mature models," and that one ad for "men with beautiful armpits."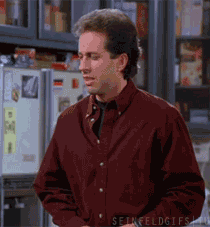 Keep your guard up. If it doesn't pass the smell test, don't reply. An ad for "someone come snowblow my driveway" in July? Nope. Anything that specifies gender when it shouldn't make a difference? (Looking for someone to clean my house. Young women only.) Nope! Someone's posting the same "urgent" job every day for 3 months? Nope. An ad that only tells you a dollar amount and doesn't specify what the work is? Nope!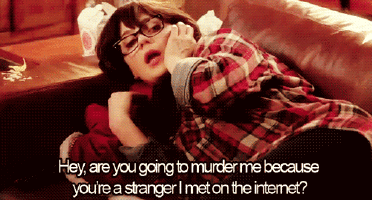 Pick one to reply to. 99% of the time, when you spot a real ad, you'll know it. It will feel human. It will give a decent amount of information about the work, without going into insane detail or trying to "sell" you on the job.

Prepare a nice template email response. Give your name and your real email address (because Craigslist responses automatically disguise your email). If you're concerned about giving out your personal email, come up with an email address that you use specifically for gigs. Same goes for phone number -- add your real number at your discretion. State your age and mention in general terms where you live and whether you have reliable transportation. Give a brief idea of your background (when I started this was basically "I have waitressed and I work in marketing and I am nice and please give me a try." By the end of the summer it was "I am a regular brand ambassador for the following well-known brands.")

Attach a headshot. This is a big deal for brand work! This can be just a nice selfie, but if you have the ability to get a real headshot done, it makes a world of difference. A photographer friend of mine took mine for me and I swear up and down that I got some of these jobs just because I had a professional photo. If you have photos of you doing brand work, attach those too.

Send! I have heard back within days on almost every job I applied to. And there have been several jobs that I was offered and ended up turning down due to schedule conflicts. If you have a really flexible schedule, you can pick up brand ambassador and mystery shopping work all over the place! Good luck!