PULLED PORK IN A CROCK POT
May 22, 2015
Follow Networthy on Twitter
People like to go on about the wonders of the crock pot when it comes to easy batch cooking, and they aren't wrong! But it seems like half the time when I look up recipes to use in my crock pot, they're gross. Why do so many crock pot recipes involve a can of root beer, a package of cream cheese, dry onion soup mix and some kind of "cream of" soup?
The recipe below is one of my favorites. It's simple: basically just meat, spices, honey and vinegar. It comes out tasting like real food. I originally found it on the 100 Days of Real Food blog.
Up front, here are some tips to keep this meal as simple as possible. Prep the sauce the night before, and put everything in the crock pot in the fridge overnight. Then take it out in the morning, set it up on the counter and leave it on all day. Then, when packaging for lunches, I honestly recommend that you get some deli coleslaw. The container I buy at Hannaford costs $2.00 and is delicious. I throw it in a bag with a tupperware of pulled pork and it's the easiest lunch ever. And this pulled pork is so flavorful, it doesn't need any other barbecue sauce!
Ingredients
3 tablespoons paprika
1 tablespoons salt
2 teaspoons black pepper
½ teaspoon cayenne pepper
1 teaspoon garlic powder
½ teaspoon dried thyme
½ cup honey
¼ cup red wine vinegar
3 tablespoons olive oil
½ of an onion, sliced
3 to 4 pounds pork shoulder
Directions
Mix together the paprika, salt, pepper, garlic powder and thyme in a medium bowl. (I happened to have some fresh thyme around which is what you'll see in the photo.)
Add the honey, vinegar and olive oil to the spice mixture and blend thoroughly.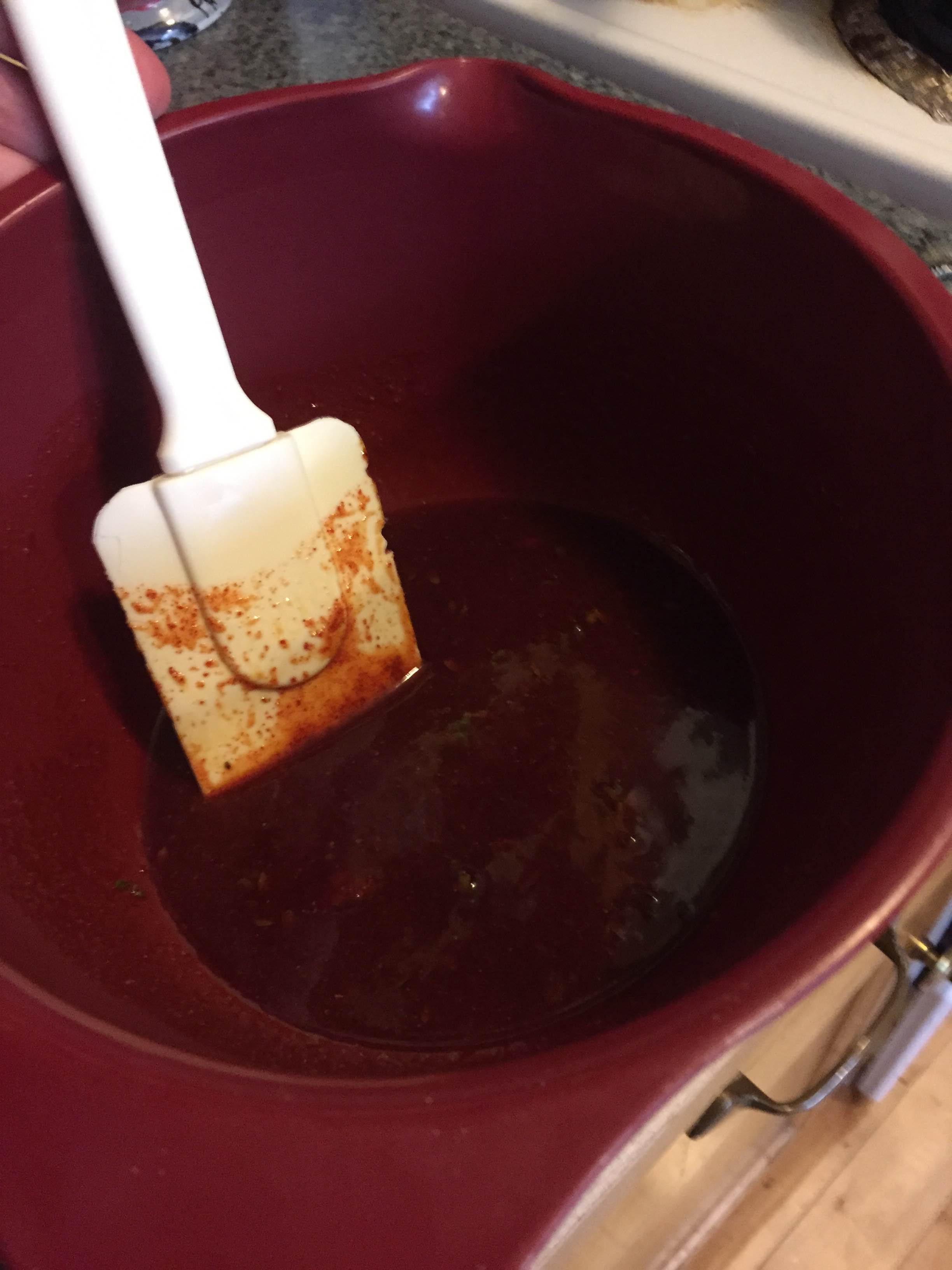 Layer the onion slices on the bottom of the crock pot, and place the pork shoulder on top.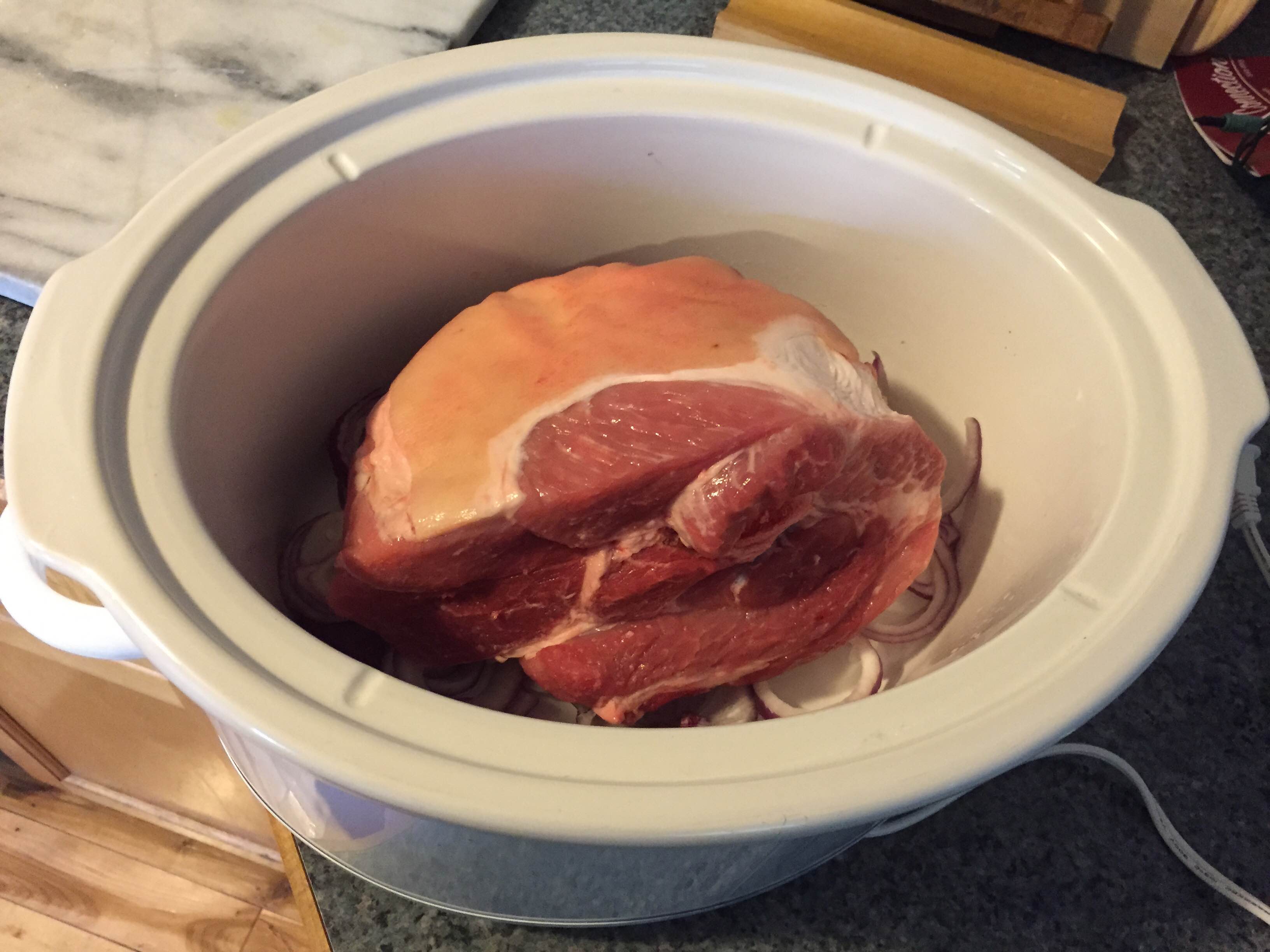 Pour the sauce over the meat. Don't worry if a lot of it drips over the sides.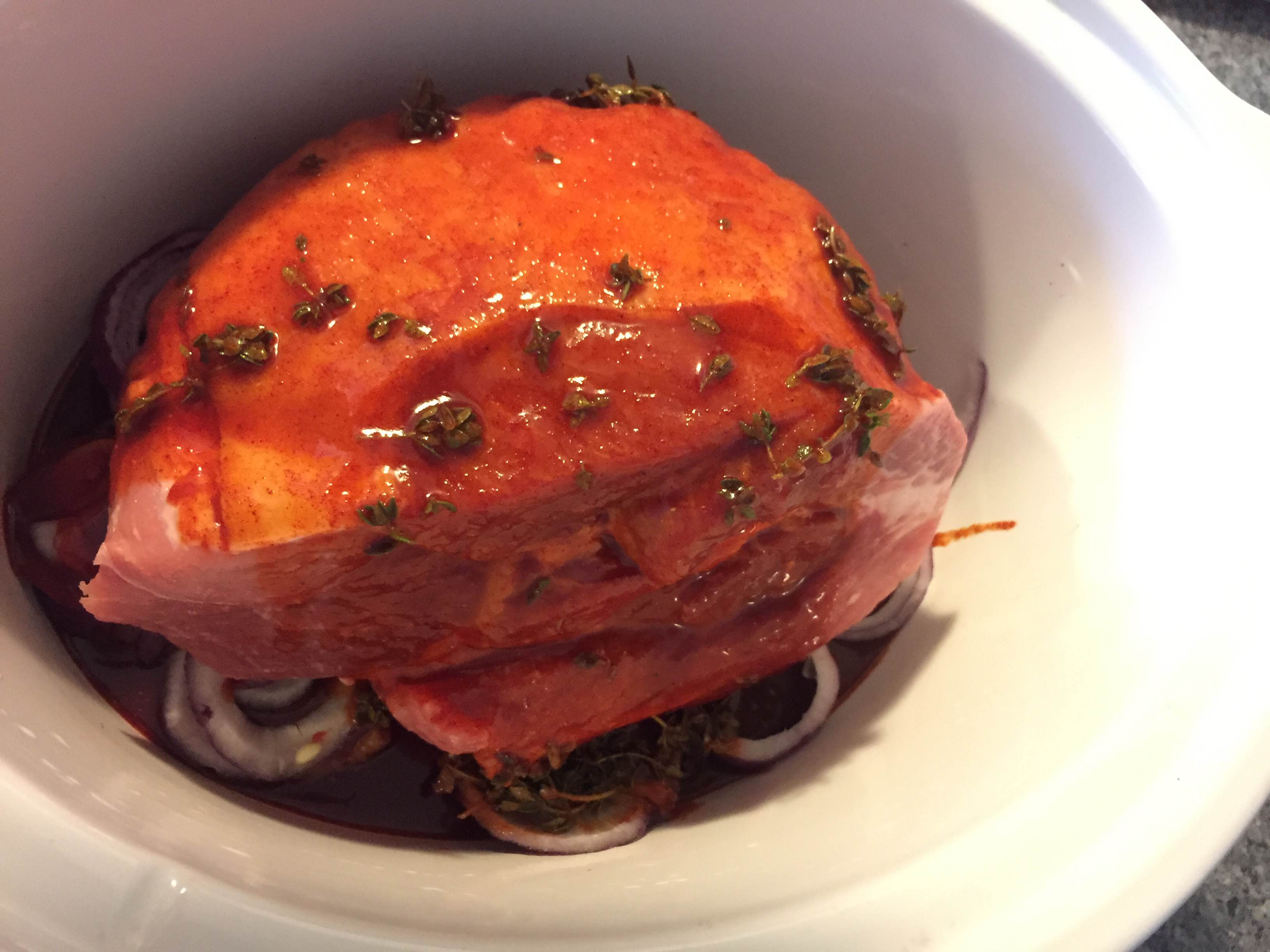 At this point, you can put the crock pot in the fridge to wait until you're ready to start cooking. Once you're ready, just turn the crock pot to Low and let cook for 6 - 12 hours. The longer you let it cook, the easier it is to pull apart!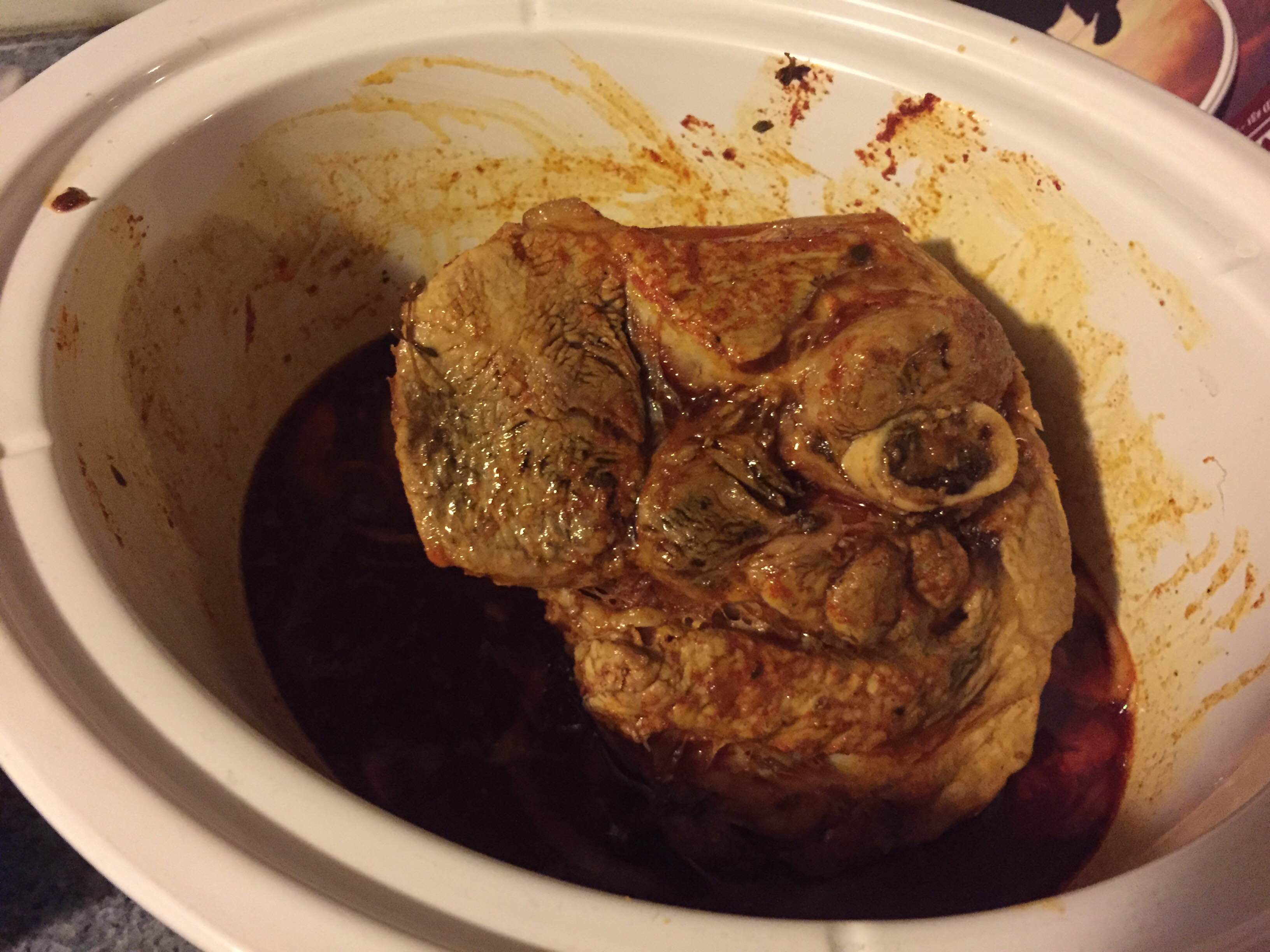 How beautiful is that! Now move the pork to a mixing bowl and pull it apart with two forks. Then spoon as much of the sauce and onions from the crock pot over the shredded meat as you like. Bring it to work, and it makes your sad desk lunch just that much less sad.